You are the most important member of our healthcare team, so keeping you informed and safe is our greatest priority. That's why we would like to share some instructions with you. If you're anticipating a surgery with us, we want to make sure you have the best preparation possible.
Here are some instructions for your surgery:
Do not drink or eat anything after midnight the night before your surgery, including water, coffee, tea, food, gum, mints or candy. You can brush your teeth but don't swallow the water. This is important, as your surgery could be cancelled if you don't follow this instruction.
Bring a complete list of medications you take, including prescriptions and over-the-counter drugs. We need to know what you take, the dose and how often you take it. Let your surgeon know if you take anything for you heart, blood pressure or diabetes. You may be asked to take meds with a small sip of water the morning of surgery.
Shower or bathe before surgery but don't apply any lotion, deodorant, powder, makeup or hair products.
Wear something loose and comfortable, as you'll be asked to change into a hospital gown.
Leave any valuables at home, including jewelry. If you wear dentures or glasses, they'll be kept in a safe place during the surgery. Bring a case for your contact lenses, if you wear them.
Surgery schedules are flexible and it's not uncommon to be informed of a change in your surgery schedule on the day of your procedure.
Arrange for someone to drive you home. California law requires that patients under anesthesia be discharged to a responsible, capable adult and your surgery can be postponed if one isn't available.
Contact your doctor if you develop a cold, sore throat or fever on the day of your surgery.
If you need to reschedule your surgery, call our surgical department at 760-957-3178 or 760-957-3018.
Day of surgery
You may be asked to arrive through the ER or main hospital entrance. After checking in, the pre-operative nurse will be contacted to escort you and your family member.
You'll be asked to change into a hospital gown and the pre-op nurse will finish preparing you for surgery.
We care about your safety, so you'll be asked to confirm your identity by stating your name and birthday throughout your surgical experience.
The anesthesiologist will see you prior to surgery.
Operating room
Upon your arrival, you'll be hooked up to vital monitors.
The OR nurse is there to care for you and act as your advocate during the surgery.
Post-Operative
Your post-anesthesia recovery nurse will care for you during your recovery period
Prior to discharge, verbal and written instructions will be provided for you and your support person.
In you're being admitted to the hospital after your surgery, you'll be transported to your room with all of your belongings. Your receiving nurse will receive a detailed report about your surgery and progress to ensure that you receive quality care.
Related Services and Conditions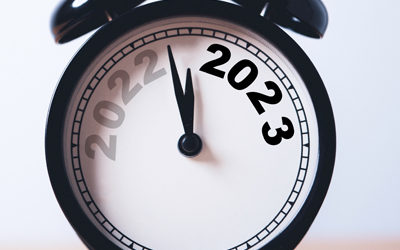 We understand the end of the year is a very hectic time. But while we look forward to the new, let's also take stock of how we can improve today -- and save! At Barstow Community Hospital we encourage you to take some time for yourself. Doing so could not only benefit...